Flembé: Banana Passion Fruit Flemb'é, Honey
Introduction
About this Recipe
This simple dessert, made from the two most common Khmer ingredients, banana and passion fruit, can be found in markets throughout the country. There is another version that has an oblong shape and is filled with sweet yellow banana passion & honey that has so delicious scents.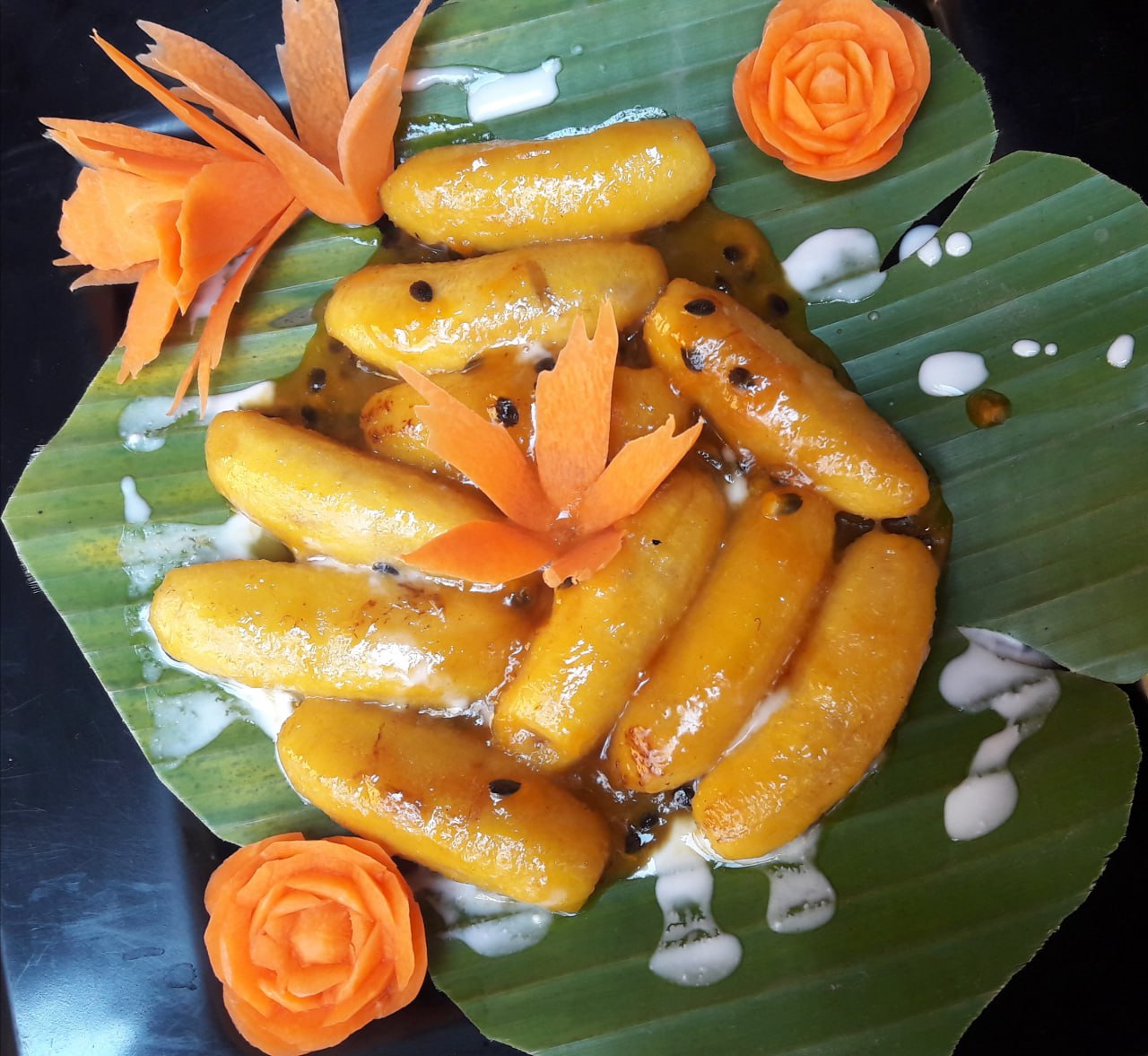 5

pieces

banana ripe peeled

2

cup

coconut milk

2

stbp

honey

1

piece

passion fruit

30

cl

Rum

20

gr

butter
Step by Step Instructions
Step 1
In a saucepan over the heat, put the butter and add the peeled banana.
Step 2
Add rum until it becomes flamed.
Step 3
Add the honey, stirring for about 2 to 3 minutes or monitor.
Step 4
Add the passion fruit and extinguish the fire. Add at the end of the coconut milk.
Step 5
Remove from heat, arrange on the plate, then ready to eat, so delicious.