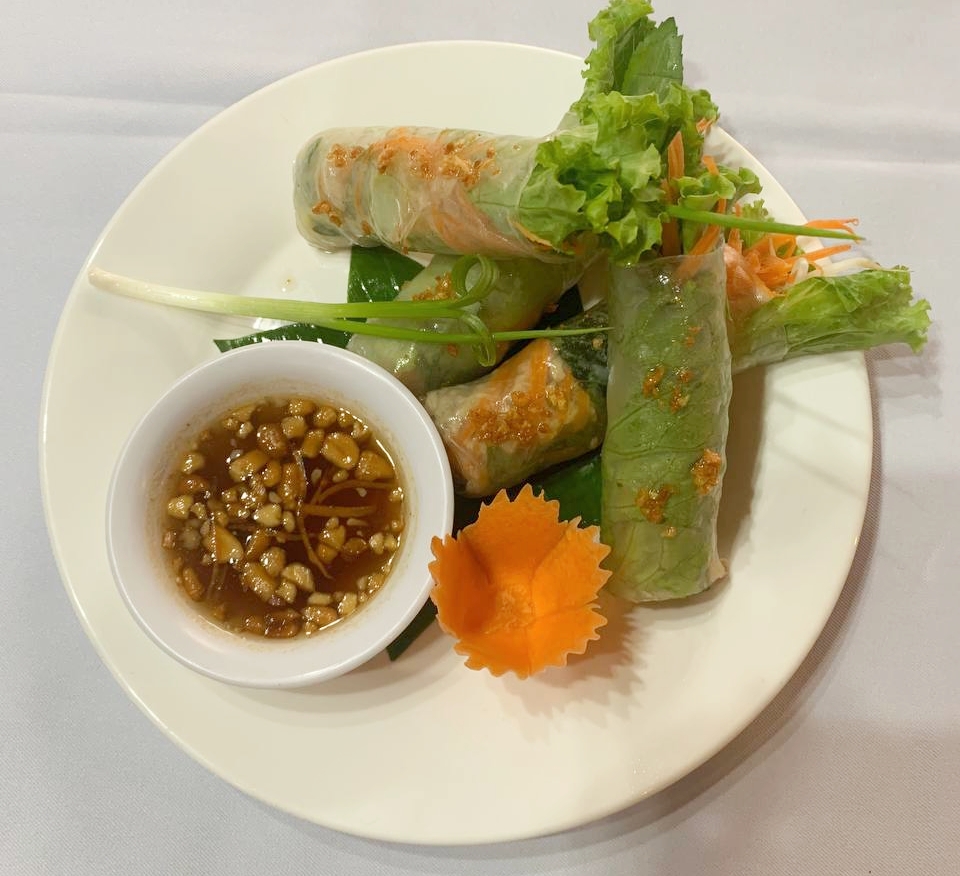 1. NAEM: Fresh Vegetarian Spring Rolls
Lightly brown dipping sauce ,  fresh lettuce, cucumber, basil mine and  wraps with rice paper is very tasty Khmer fresh spring roll food,
2. CIYAOY: Deep fried Vegetarian spring rolls 
Lightly brown dipping sauce,  fresh lettuce, cucumber, basil mine and  wraps with rice paper is very tasty Khmer fried spring roll food,
3. NHAOM CHOM ROSS: Mixed vegetables salad glass noodles
Mango in Cambodia are more sour than sweet, so reduce the sugar in the dressing if you are using sweet mango but more sugar may need to be added to the dressing. This salad can also be made with squid, chicken breast or shrimp.
1. AMOK TOFU: coconut curry, nyoa leaves
If Cambodia had a national dish, it would be with fish or tofu amok. There are two styles of make this dish. The royal version uses a lot of eggs and is more of fish custard, usually steamed in banana leaves. What we're making in our cooking class today is the home style version, we don't using egg but only a little cook in a pot slightly thicken with a curry paste & coconut milk.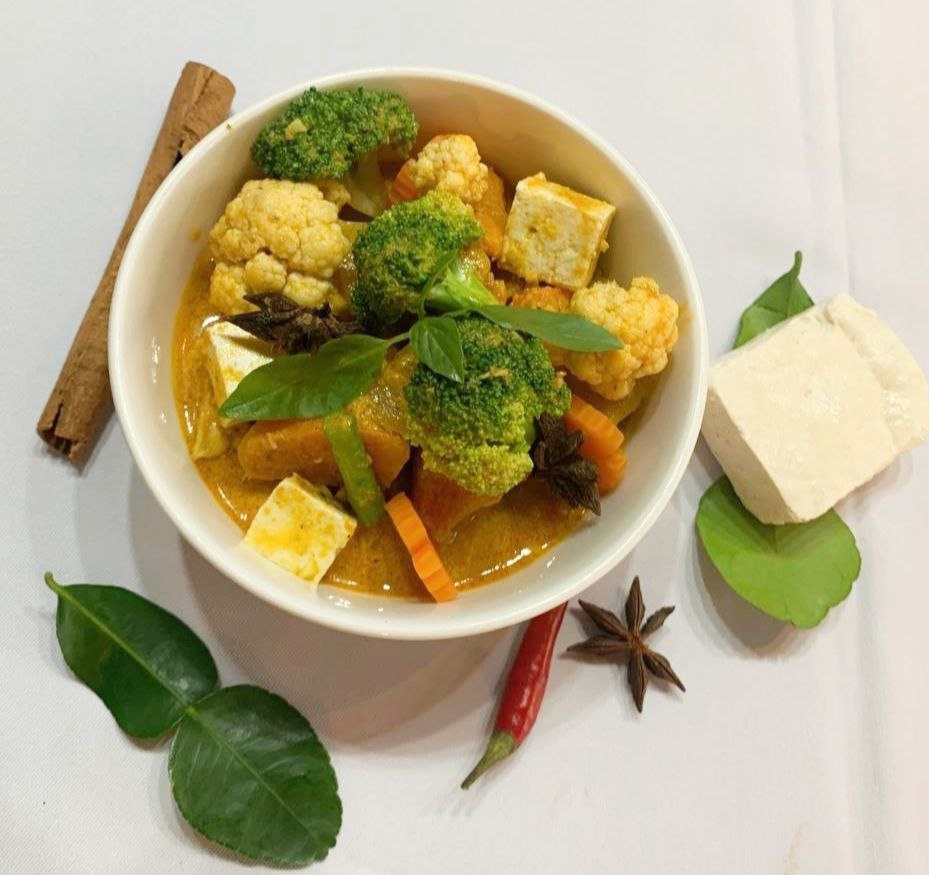 2. CURRY BONLEUR: vegetables curry
This curry is a mild version of green or yellow curry, long beans and sweet potato are the vegetables listed in this recipe, but pumpkin, and could also be added, to make the curry paste the tops of lemongrass are added to the regular curry paste.
3. CHAR TROU KOUN: Stir Fried Morning Glory
A vibrant dish from Southeast Asia, bursting with flavor! Slender slices of morning glory are stir-fried with garlic, onion, and juicy red pepper. A tantalizing blend of oyster sauce, sugar, and soy sauce elevates the taste, and a sprinkle of salt and pepper brings it all together. Serve it as a side dish or over a bed of rice for a tasty and nutritious meal.